It has been such a long time since I have updated here, I feel like a whole lifetime has passed! We have had a relaxing break over the holidays, then my sister in laws wedding on Saturday...now I can get back to normal!
I have a heap of photos to post, but this is just a quick one to let you know I am teaching a class at Scrapbook City this Wednesday night at 7pm and then on Thursday at 10am. We will be learning to use Fiskars tools, like the Ultra Shape Express, the Stamp Press and Some Border punches. In my layout I have used Heidi Grace's We Are Family. Class cost is $10, materials are extra. Please phone 33787257 to reserve your seat!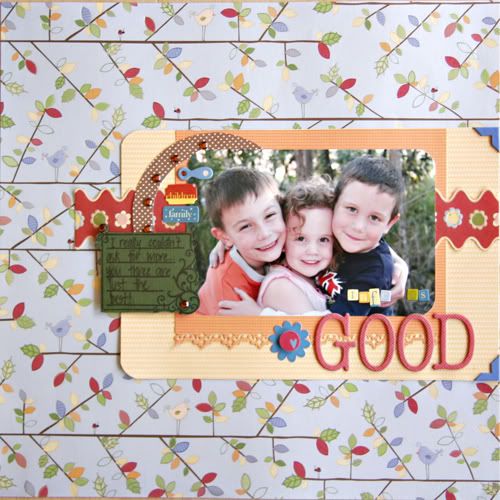 I will post the promised pictures soon...after I go through the 600 I took at the wedding!